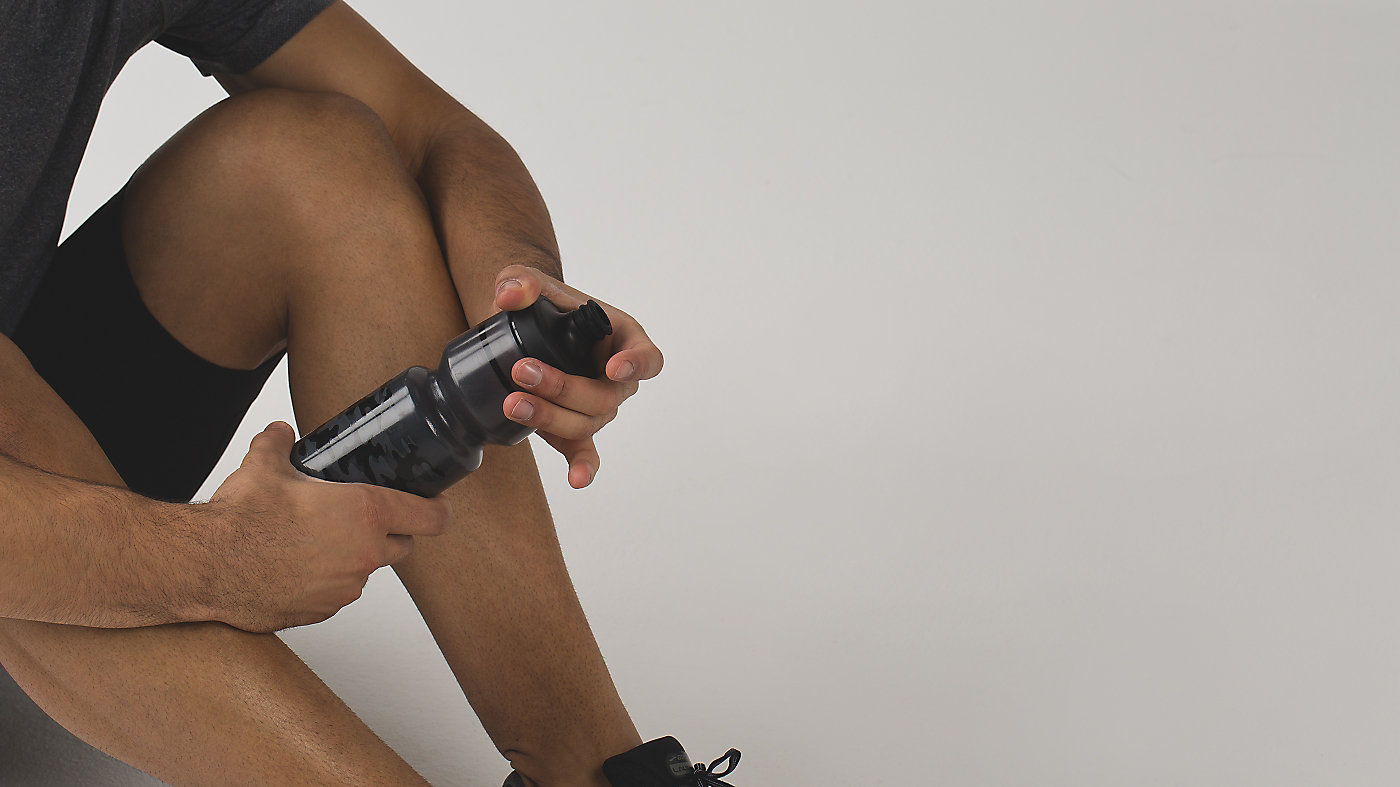 ---
bpa-free
Means no harmful chemicals
---
volume
holds 26oz (769ml) of water
---
Caution
Not intended for hot beverages
Purist Cycling Waterbottle
is rated out of
5
by
15
.
Rated

1

out of

5
by
TigerJC
from
Bottle that only worth $1.90, NOT $19.00
Had the bottle for only 3 weeks the silicone/ print around the bottle cracked and peeled off. I was hoping to show off the Lululemon bottle for at least 6 months. $19 for 3 weeks........... not worth the money.
Date published: 2017-07-25
Rated

5

out of

5
by
gator
from
great water bottle
I've had this about 18 months, love it - no issues. I would like to buy another one because the designs are cute, but this one is holding up so well that I have no reason to replace it!
Date published: 2017-05-25
Rated

1

out of

5
by
lululover1111
from
Great until it broke
I loved this water bottle for about 6 weeks until all the silicone around the lid peeled off in little chunks. for the price of this bottle i am very disappointed with the quality...
Date published: 2017-02-04
Rated

3

out of

5
by
balletbot
from
a great bottle till it broke
When i purchased this bottle I instantly fell in love with. It's so easy to use and to clean and to be honest it was my favourite bottle I have ever owned. That was till it broke. Within about a month of use the rubber round the mouth piece started to break and I'd get a mouth full of water with a side of rubber. Soon after that it started leaking all over my stuff when it was in my bag which isn't a great thing when you turn up to dance and find your skirt, leotard and tights are soaked. I haven't used it since
Date published: 2017-01-31
Rated

4

out of

5
by
Belly
from
Great bottle - just doesn't last
Bought one, loved it, so bought another couple. Unfortunately the rubber breaks around the mouth piece but Lulu always replace it. My latest swap has cracked already (swapped 2 weeks ago) and has picked up the flavour of the dishwasher and I can't get rid of it. I've tried contacting Guest Education (twice - two messages left) and haven't heard back. I'd love to get them swapped again!
Date published: 2017-01-24
Rated

3

out of

5
by
athletics481
from
split rubber on lid
I have 2 of these drink bottles which I love! However, the soft rubber on the lid where you drink from has split on both of them. Now when I drink I get little black rubber bits coming off into my mouth. I'm really disappointed because I love the patterns but the lids always split
Date published: 2016-08-04
Rated

4

out of

5
by
Charlize
from
Water bottle lid broke in a day
In my water bottle there is a black little squishy thing and it came out
Date published: 2016-06-16
Rated

3

out of

5
by
Ella
from
I just bought my new dirnkbottle yesterday and i've brought it home, filled it with water & when i try to drink nothing comes out :/ not sure if i'm supposed to pull a cap off or something? but no water will come out of my bottle?
Date published: 2015-10-28
Rated

1

out of

5
by
emilymackrill
from
pretty but leaks :(
I love the appearance of this drink bottle! However I've had it for a little over 3 months and it leak constantly, despite closing the lid and screwing the cap on as tightly as I can. I'm too worried to put it in my bag because everything gets wet! Also some of the print has scratched off from general wear and tear :(
Date published: 2015-10-18
Rated

1

out of

5
by
Anantasana
from
Dissapointing
Was so excited to have purchased this water bottle that appeared not to leak at all... until I realised that the plastic was flaking off the mouth piece. Every time I put my lips around it, little bits of plastic come off and stick to my mouth. Really disappointing and no longer practical.
Date published: 2015-06-10